Paris, France – SINO ENERGY, a leading innovator in electric vehicle (EV) charging stations, is set to make a subtle yet impactful presence at the upcoming Enlit Europe 2023, scheduled From November 28 to 30, 2023 at the Paris Expo Porte de Versailles. With a strong commitment to advancing sustainable transportation, SINO ENERGY is poised to showcase its unassuming yet sophisticated charging solutions and technology that are poised to revolutionize the electric mobility landscape.
Basic information of the exhibition
Time
Tuesday, November 28, 9:00-18:30
Wednesday, November 29, 9:00-18:30
Thursday, November 30, 9:00-16:00
Address
Paris Expo Porte de Versailles
Booth number
7.3 B131
Exhibition introduction
Enlit Europe is a constantly growing, inclusive, end-to-end forum that addresses every aspect of the energy agenda. A community that for 365 days a year collaborates and innovates to solve the most pressing issues in energy. Enlit Europe brings all face-to-face with the best thought leaders, innovators, and disruptors in the energy sector and beyond. This year, SINO ENERGY is proud to be a participant, with an impressive booth at 7.3 B131, where attendees can experience firsthand the future of EV charging.
Brand information
SINO ENERGY is a trusted global manufacturer, who is dedicated to changing the way the world uses energy in the electric vehicle industry. We focus on EV Charger design, R&D, production, and marketing, enabling us to provide comprehensive electric car charging solutions for homes and businesses.
Founded in 2006 and headquartered in Zhuhai, SINO ENERGY's mission is to deliver exceptional value and quality EV chargers and services to customers around the world. SINO ENERGY supplies high-quality EV chargers and high-efficiency charging solutions for family and commercial use in more than 70 countries.
Exhibition Products Showcase
Introducing the SINO ENERGY PEVC2017E and PEVC2201E series AC EV Chargers – versatile solutions tailored for both home and business settings, available in wall-mounted and stand-mounted options. These chargers are designed for easy installation and operation, combining a sleek, elegant aesthetic with top-notch equipment performance and comprehensive safety features.
With an IP55 protection level, they offer superior dust and waterproof performance, along with Type A+6mA DC leakage protection for precise charging data measurement. Whether for indoor or outdoor use, these chargers support multiple charging modes, including plug-and-play, swipe, and APP charging. They also boast compatibility with Bluetooth, WiFi, Ethernet, and 4G communication functions, ensuring steadfast and uninterrupted connectivity.
Rest easy knowing that both series are CE-certified for your peace of mind. Elevate your charging experience with the PEVC2017E and PEVC2201E series – setting the standard for safety, reliability, and user-friendly convenience.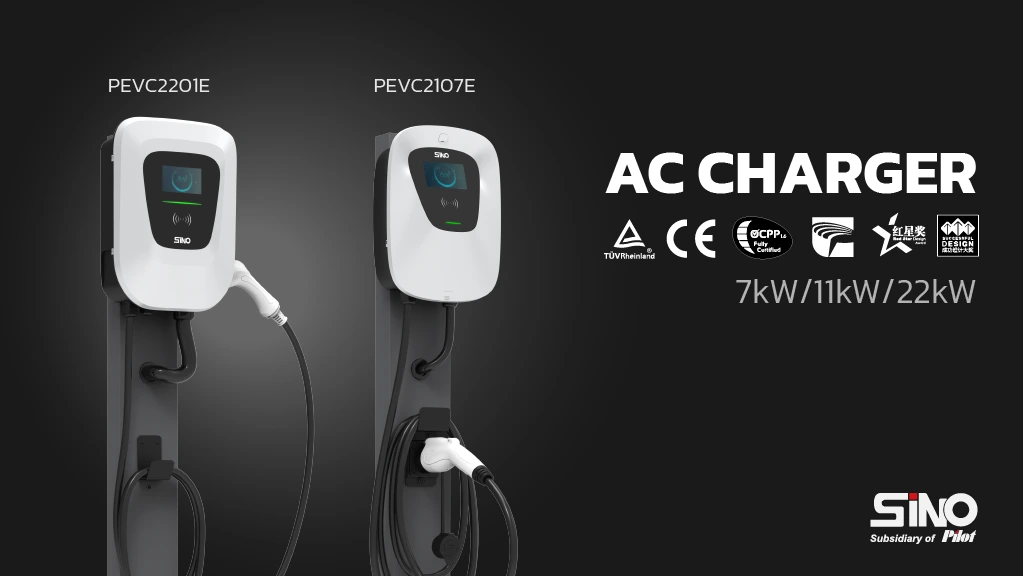 Introducing the PEVC3107E and PEVC3401E series DC EV Chargers, meticulously designed to provide rapid charging solutions in a wide range of settings. Whether deployed in public or private locations, both series offer seamless network communication capabilities, furnishing electric vehicle drivers with real-time updates on charging station availability and progress.Featuring user-friendly interfaces, advanced safety protocols, and robust waterproofing and dustproofing, these chargers are optimized for outdoor use.
The PEVC3107E series, certified by iCEpi and CE and compatible with multiple charging connectors (CCS1, CCS2, and CHAdeMO), ensures both quality and safety. With easy installation thanks to its ground-mounted design and pluggable power modules, this EV charger is incredibly flexible.
Tailored for new energy battery electric vehicles, the PEVC3401E series stands as the preferred choice for swift charging across diverse locations including highway gas stations, service stations, and parking garages. Ideal for commercial fleet operators, EV infrastructure providers, service companies, and EV workshops, it is engineered to endure any environment with impressive IK 10 & IP 54 ratings, ensuring uninterrupted operation.
Elevate your charging experience with these industry-leading DC EV Chargers. Your journey towards efficient and reliable electric vehicle charging starts here.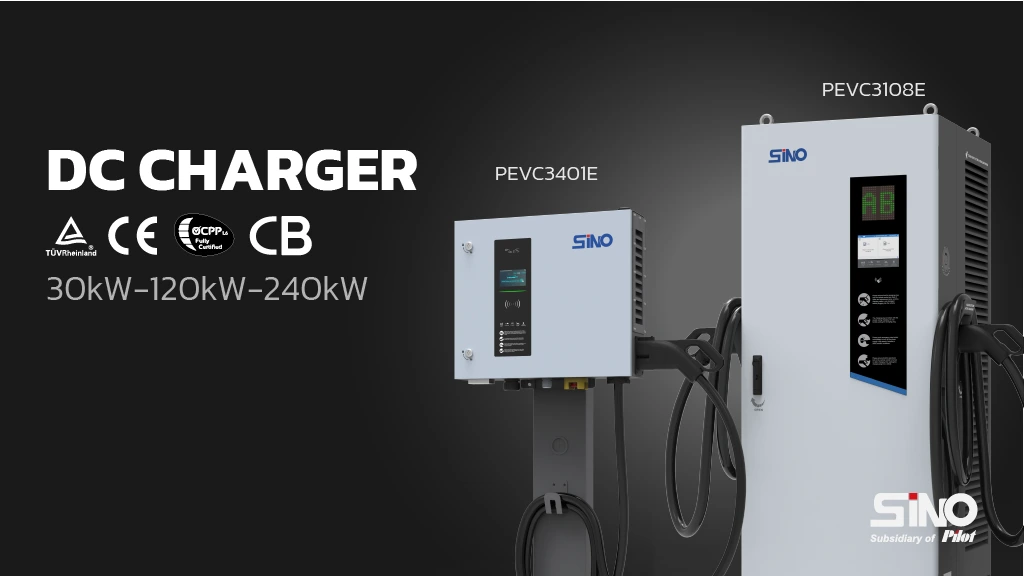 Exhibition contact information
Mail: info.sino@pmac.com.cn
Address: Building A10, D Zone, No.81 Dingye Road, Gaoxin District, Zhuhai, China
For further information about SINO ENERGY Exhibition and our innovative charging solutions, please visit our website at sinoevse.com. We look forward to welcoming you at booth 7.3 B131 during Enlit Europe 2023. If you would like to learn more about us, please don't hesitate to reach out to us via email at info.sino@pmac.com.cn. We look forward to hearing from you!
For Social inquiries, please contact:
Facebook: https://www.facebook.com/sinoevc
Instagram: https://www.instagram.com/sinoevc/
Linkedin: https://www.linkedin.com/company/sinoevse/
Youtube: https://www.youtube.com/@sinoevc
Twitter: https://twitter.com/sinoevc