GB/T Charging Solution
A comprehensive product line tailored for the nation's growing electric vehicle market. With a diverse product line spanning from 7kW to 960kW, we've got your every charging need covered, ensuring convenient and efficient charging for all EVs across the country.
Benefits of domestic charging
A comprehensive range of domestic charging solutions brings multiple benefits to your doorstep. Not only easy installation but also cost-effective and energy-efficient.
R & D design, production delivery, installation & maintenance.
Full-time cloud platform operations and Supervision.
Complied with international standards and rigorously tested.
The GB/T Charging Solution leverages the technical advantages of the charging operation service platform. It integrates distribution management, fire monitoring, building automation, data center management, photovoltaic energy storage systems, and energy management systems to create an intelligent energy service system that encompasses multiple aspects in the electrical industry. This system enables comprehensive monitoring and management of all equipment throughout the entire lifecycle of the station, allowing for load regulation, orderly charging, integration of solar storage charging, V2G, and other cutting-edge technologies in the industry, resulting in an intelligent and energy-efficient charging solution.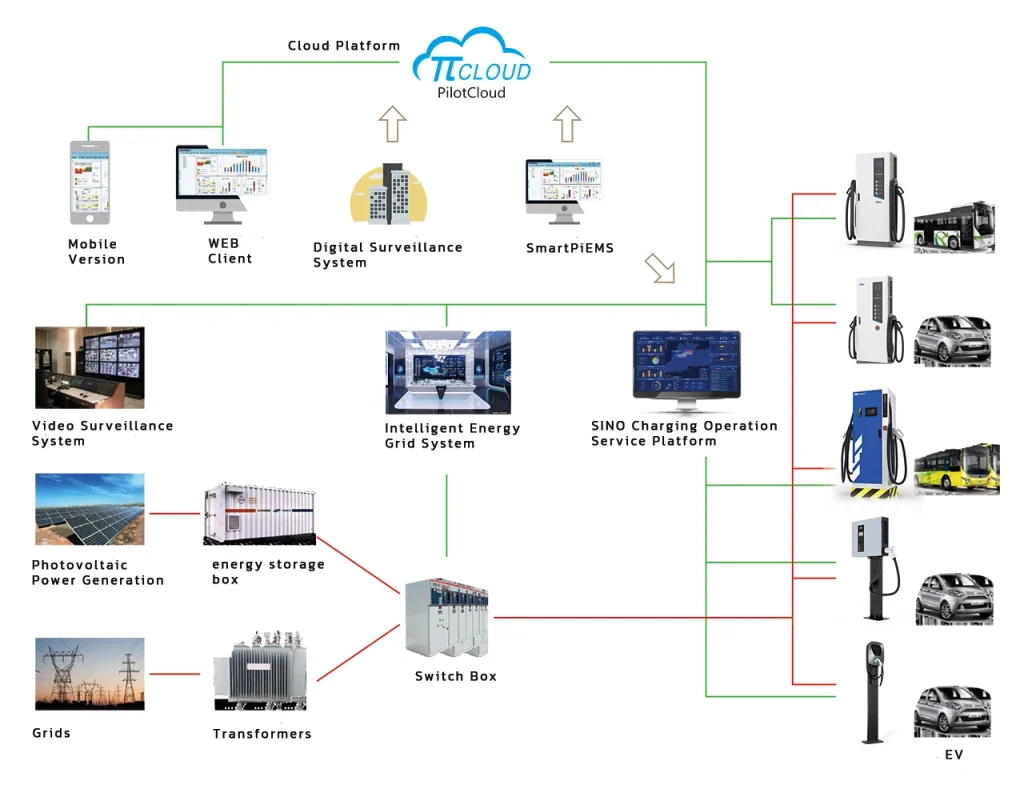 Meet the SINO ENERGY China EV charger family tree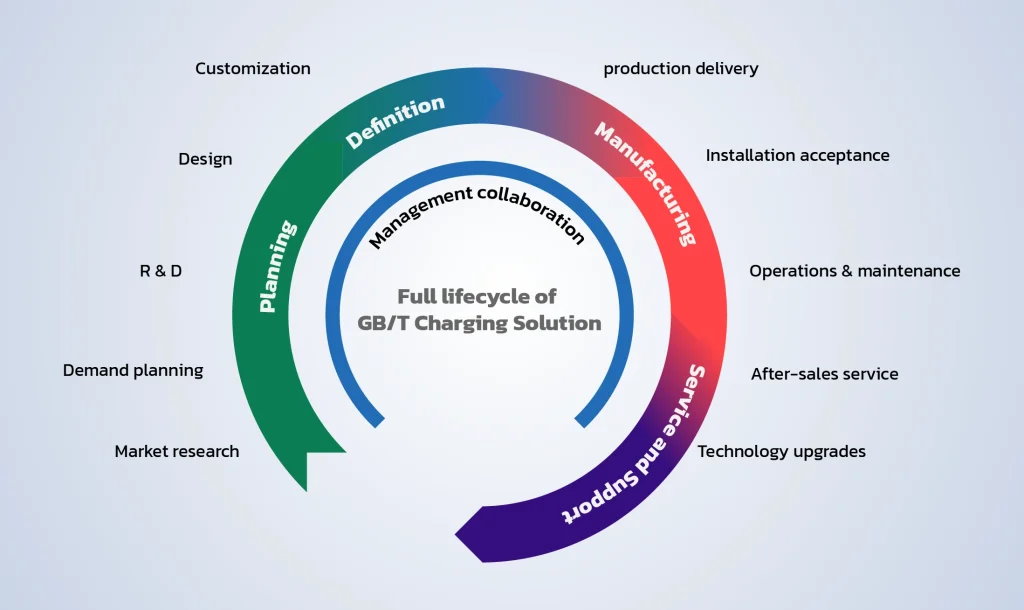 Comprehensive charging experience
From market research, demand planning, and R&D to design, customization, production, and delivery. We ensure smooth installation acceptance, efficient operations & maintenance, and reliable after-sales service, including technology upgrades. Experience the complete lifecycle of our GB/T Charging Solution with SINO ENERGY.
Your one-stop GB/T Charging Solution
From 7kW to 960kW, we offer comprehensive and reliable charging solutions that comply with GB/T standards. With seamless integration and high efficiency, our charging solutions cater to various applications, ensuring a smooth and enjoyable electric vehicle charging experience. Come explore our extensive and diverse product line now!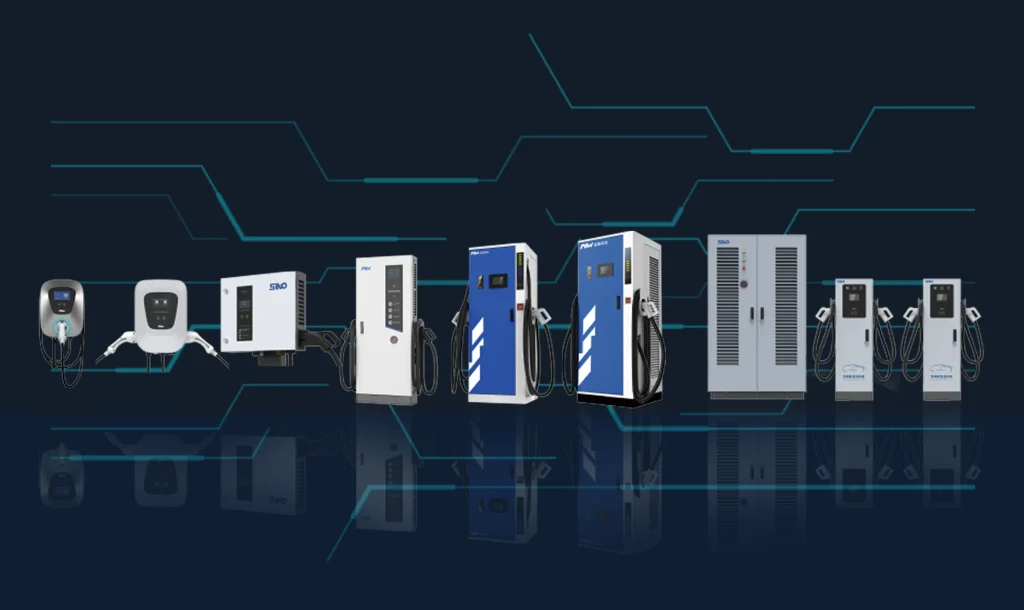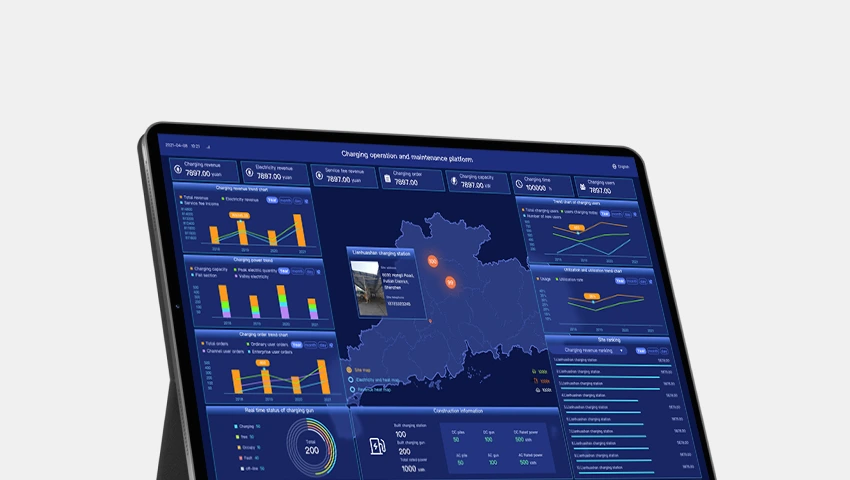 The All-New Upgraded Charging Management App
The SINO app offers many options for easy commissioning and operation of the charging systems. Simple, everywhere, transparent!
With the app, you intuitively monitor and control the charging and check kW consumption over different time periods. Power.In Your Hands.Unrivalled Bluetooth connectivity.Impressively smart extraordinary family app
Customized Charging Solutions?
We are eager to listen to your needs!
We will reply to you within 24 hours after receiving the information