Customized EV Charging Stations for Homes and Businesses
From cutting-edge DC and AC chargers to a wide selection of accessories, SINO ENERGY offers high-quality products that deliver reliable performance. Our products are built with advanced technology and tailored to various industries, providing efficient charging solutions for electric vehicles. Explore our product listings and unlock the power of customization with SINO ENERGY today.
The PEVC3401E series offers the best value with CE certification and OCPP 1.6J communication in a perfect size to fit almost any application.
The PEVC3106E series boasts a space-saving design, compatible with a wide range of electric vehicles, suitable for various locations.
The PEVC3107E series is designed for quick charging in both public and private locations, providing high-efficiency charging.
The PEVC3108E series is certified by CE /TUV/OCPP1.6 FULLY CERTIFIED and complies with international safety standards.
The PEVC2107E series boasts a sleek, elegant design with superior equipment performance and all-around protection functions.
The PEVC2201E series is designed to ensure form meets function and quality meets international safety standards.
SINO ENERGY Charging Station Card Reader ensures secure and efficient charging services. Personalized card access, tracking your history for easy billing.
The AC double plug series is available in type 2 to type 2 and type 1 to type 2, allowing it to easily plug into any charging socket and charging station.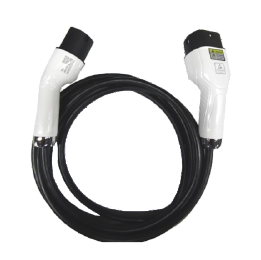 Combine Measuring and Electricity Monitoring Into One; Reliable Data Transfer; Multiple Communication Protocols; Remote Support and Engineering Simplification.
OUR APP for more convenient charging. Easily control and monitor SINO ENERGY EV chargers. Have full control.
The China CSMS cloud platform simplifies charging station operations and optimizes EV charging for commercial use.
- Piotr
"I must honestly admit that for the first time in my professional career l have met with such partnership and support. With this project, it didn't matter if it was the middle of the night or it was the weekend. You have always been with me."
- James Smith
"During the delivery process, SINO ENERGY's technicians showed a high sense of responsibility. Up to now, the performance of the device is stable, and the charging operation of the device is convenient, which has won unanimous praise from car owners. "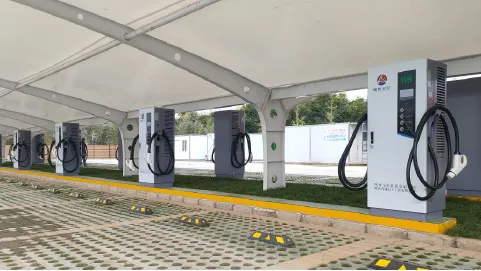 - Benjamin Davis
"The SINO ENERGY PEVC series AC and DC charging station and charging management system were applied to 8 expressway service areas of our company and were successfully put into operation in April 2018. Reliable product and stable operation."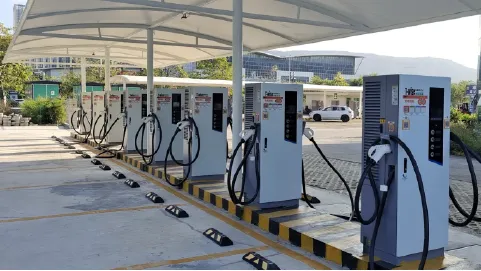 - Matthew Clark
"The DC fast charging station is truly exceptional. Its advanced features have greatly impressed us. The charging speed is remarkable, Enabling our car owner customers to charge their electric vehicles quickly and efficiently. "
Quality. Intelligence. Power. Tailored to you
Your Trusted EV Charging Solutions Provider
With 10+ years of experience, we offer innovative EV charging solutions. With 500+ patents and 300+ software copyrights, we deliver reliable and quality charging infrastructure for smarter e-mobility. Our global presence spans 50+ countries, delivering maximum value and reliability to customers worldwide.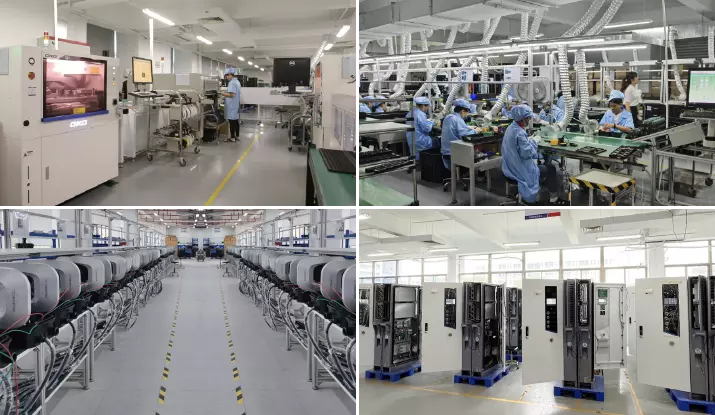 Strict product quality control
At SINO ENERGY, product quality is our top priority. We implement a rigorous quality control process to ensure that our EV chargers and charging stations meet the highest standards. From research to manufacturing, every step is closely monitored to guarantee reliable performance and user safety.
Rich industry cases, customized solutions
At SINO ENERGY, our expertise shines through our rich industry cases and ability to provide tailored solutions. With a wealth of experience in EV infrastructure, we offer innovative and flexible charging solutions for diverse applications. From commercial fleets to residential settings, we deliver cutting-edge EV chargers, ensuring efficient charging experiences.