Charging solutions for all homes
Whether you have a compact apartment or a spacious house, our smart and adaptable charging solutions ensure you can charge your EV conveniently at home. Embrace sustainability and the future of transportation with our reliable and user-friendly charging solutions designed to meet your unique needs.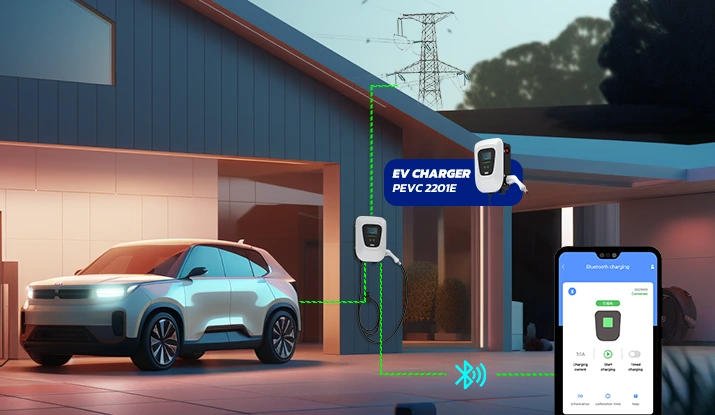 Home EV Charging Station To Assist All Family
SINO ENERGY's advanced EV charging stations, especially PEVC2107E and PEVC2201E, establish a solid foundation for sustainable business development, offering a blend of efficiency, security, and adaptability.
Skip the EV charging station queues, charge at home and save money
In the era of sustainable living, the Home EV Charging Solution emerges as a beacon of progress, redefining how we power our vehicles. Designed exclusively for homeowners embracing the electric revolution, this comprehensive solution seamlessly integrates into your lifestyle, offering unmatched convenience, efficiency, and environmental stewardship.
No longer bound by the constraints of public charging stations, the Home EV Charging Solution brings the power to charge your electric vehicle right to your doorstep. With a state-of-the-art charging station to ensure safety and compliance, your home becomes a hub for sustainable transportation.
Enjoy the freedom to charge at your own pace and on your terms. Whether you choose to harness the cost savings during off-peak hours or align charging with your daily routine, this newfound flexibility puts you in control. No more waiting in lines or adjusting schedules to accommodate charging needs.
Benefits of home charging
Enjoy effortless charging at your fingertips, and experience the future of ultimate EV charging with our innovative, user-friendly, and cost-efficient home solutions.
Hassle-free charging in your comfortable home.
Charge your electric car at home anytime.
Leverage low-cost home electricity.
Mobile app remote control and monitoring.
Lightning and surge protection.
Enhancement of property value.
Home EV Charging Solution
Time Delivery, Top Quality, Competitive Price. Welcome to inquire, Great discount for you. Built on open standards for home, highly compatible with most EVs.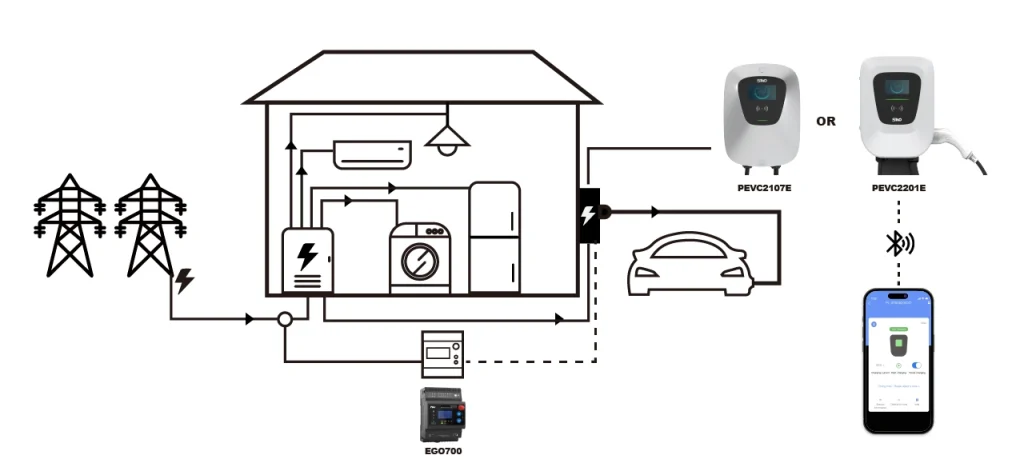 Choose the charging station (AC) that's right for all home
According to your home charging needs, SINO ENERGY provides you with high-tech, smart, beautiful, simple and the best overall economical solutions for you.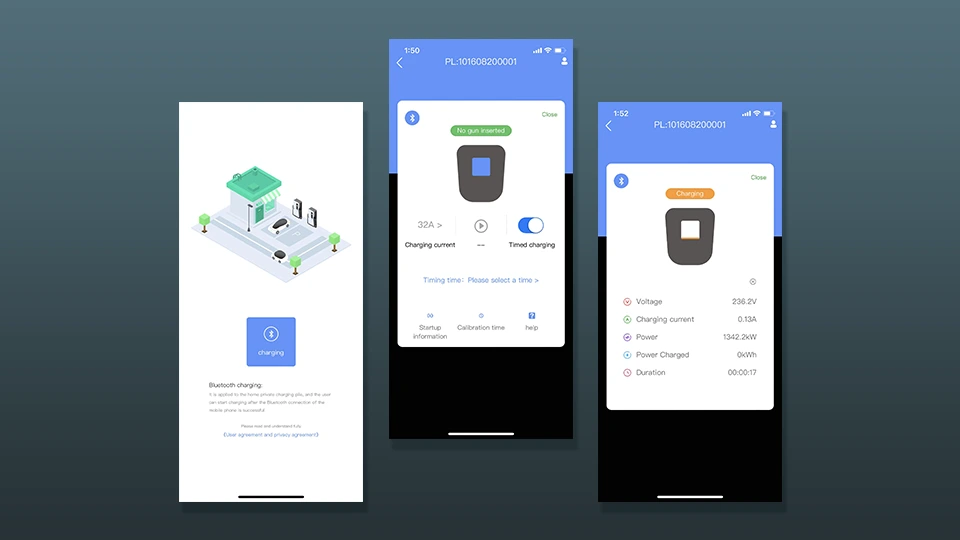 The All-New Upgraded Charging Management App
The SINO app offers many options for easy commissioning and operation of the charging systems. Simple, everywhere, transparent!
With the app, you intuitively monitor and control the charging and check kW consumption over different time periods. Power.In Your Hands.Unrivalled Bluetooth connectivity.Impressively smart extraordinary family app
Customized Charging Solutions?
We are eager to listen to your needs!
We will reply to you within 24 hours after receiving the information